By using an Enterprise license, two additional roles are added to the role Team member.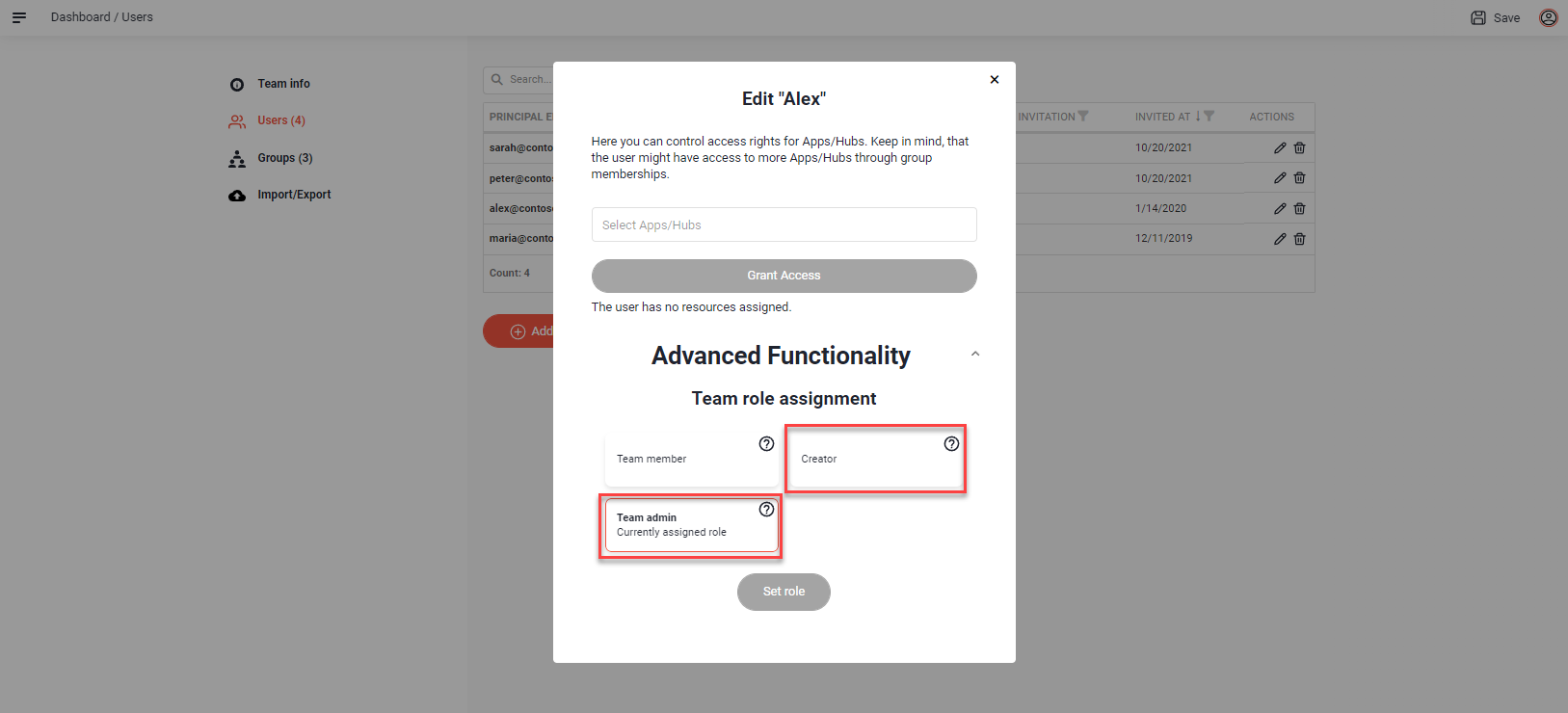 The Creator and Team admin now allow the user to switch from the personal team to the team with the Enterprise license in the portal. With this option, a Team member can be upgraded from a pure consumer to a producer or even to the administrator of the whole team.
---
EXTENDED USER MANAGEMENT IN OPEN AS APP
---
DEFINITIONS: CREATOR AND TEAM ADMIN
CREATOR
A team member with the Creator role can create new apps and hubs within the team. Can change the publishing mode for the apps he has created or has been assigned as creator. He can not invite new users to a private app, but only users which have already been invited to the team or some apps in the past by the Team Admin.
TEAM ADMIN
Has FULL administration rights over the team.
CAN manage apps, users, and other resources.
CANNOT change the subscription.
---
SWITCH FROM YOUR OWN TEAM TO ANOTHER TEAM
Due to these roles a team member is able to switch from his own team (owner) to the team in which he has the respective role.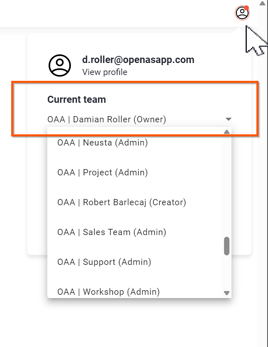 ---
SECURED PUBLISHING PROCESS (OPTIONAL)
To keep track of the publishing of apps within your Enterprise Team, you can request the secured publishing process via support@openasapp.com. This will allow you to let an admin approve an app for sharing after it has been created by a creator.